Freedom!
Buy anywhere with your wingo card without having to ask your parents for their card.
We are launching soon!
Join the waiting list and start earning money today!
2
Share with your friends and family
3
Earn $2 for every friend that you referred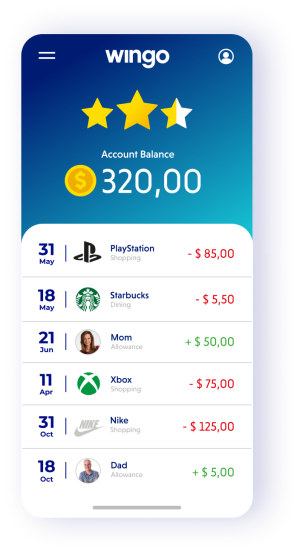 Access all your favorite sites and stores anywhere with your wingo card
Manage your money with your wingo app
No need to carry cash anymore
Receive gifts on your wingo card
JOIN WAITING LIST
Your wingo card does it all!
Receive money from parents
Pay with your phone or your card
Keep track of where you spend money
Complete chores and earn money
Set saving goals
Complete financial quizzes and earn reward
ATM access
Personalize your card
The best way to learn about personal finance