Convenience
Stop handing your cards to your teens. Send money to your teens in a click and keep control of where they can spend it.
We are launching soon!
Join the waiting list and get early access!
2
Share with your friends and family
3
Earn $2 for every friend that you referred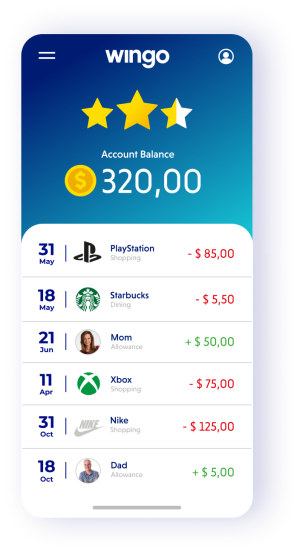 Be in control!
Give your teens access to the cashless economy
Keep control of when and where they can spend
Help your teens become financially savvy
JOIN WAITING LIST
The wingo app puts you in control!
Add money to your children's Wingo app
Control categories where they can spend
Block card
Activate or deactivate ATM function
Create chores and rewards
Set financial quiz rewards
The best way to learn about finance